Meet The Team
Everything we do is designed to move the needle in mental health on a personal level and on a global scale.
Prepare U was designed, created, and tested by the Therapy Live team. We are a collaboration between individuals passionately invested in enhancing and humanizing the delivery of mental health education and tools.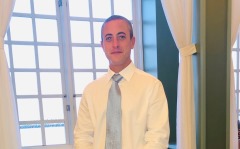 Ryan G. Beale, M.A.
Founder and Chief Executive Officer
Founder Ryan Beale has a wide array of life and business experience as well as a specific passion for wellness and mental health. In 2006, he founded Chattertree.com one of the first private family social networks in the world. It was the first such network to become COPPA compliant, which allowed children under 13 to safely join and use the technology. Chattertree went on to connect more than 10,000 families from over a 100 countries around the world. A pivotal event in Ryan's life occurred when he and his family lost his brother Steve to suicide. The combination of personal family tragedy and the changing landscape of mental health due to emerging social network platforms, prompted Ryan to author the book "40 Days Off Facebook." Since then, Ryan has made addressing mental health problems and the associated stigma preventing individuals from seeking care his top priority. Ryan is a relentless advocate for greater mental health. He is a co-author of the Prepare U mental health curriculum and a licensed psychotherapist. Ryan was named one of Oakland County's Elite 40 under 40 and he is often asked to comment on trending topics related to teen mental health and suicide prevention.
Expertise in Suicide Prevention, Crisis Intervention, Experiential Education, Logistics.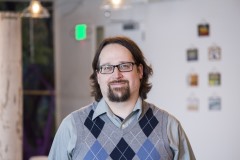 M. Ellis Jaruzel II, Psy.D.
Co-founder and Chief Research Officer
Dr. Ellis Jaruzel has an extensive background in research, education, and healthcare. He has three graduate degrees, including a Doctorate in Clinical Psychology, and over 15 years of experience working with adolescents and adults with mental health concerns. He has taught graduate courses in research and clinical psychology and serves as an ad hoc reviewer for peer-reviewed journals. He has been the Site Manager or Principal Investigator for educational and health studies in a diverse range of settings, including public high schools. Dr. Jaruzel is a co-author of the Prepare U mental health curriculum and a licensed psychologist.
Expertise in Mixed-methods Research, Education, Assessment, Treatment, Data Science.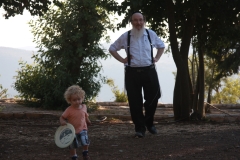 Michael Krauss, M.S.
Co-founder and Chief Technology Officer
Co-founder Michael Krauss is one of our team's top secret ingredients. From 1994 through 2010 Michael worked as the lead for missile defense software development for Hag Technologies. Hag Technologies was contracted by the US Army missile program to create the missile guidance and defense system. Michael spearheaded foundational work that led to the development of some of the most advance missile defense systems (systems that protect civilians from hostile missile attacks) that we may hear about in the news today. Since then, Michael has gained extensive experience in building and running educational platforms. In addition to his 25 years in software engineering, Michael has a Master's Degree from the University of Michigan in Biochemistry and has been doing research for decades into health outcomes.
Expertise in Software Engineering, Security, Compliance, Education, Health Outcomes.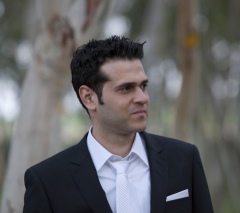 Daniel Saiegh, B.Sc.
Co-founder and Lead Software Designer
Co-founder Daniel Saiegh is an experienced programmer with 15 years of experience in software engineering and design. He graduated from University of Tel-Aviv Engineering School (now Shenkar College of Engineering) with an undergraduate degree in Computer Software Engineering. He is fluent in over a half-dozen programming languages and is familiar with servers from Apache to Weblogic and most in between. Daniel has extensive experience with building and supporting e-learning platforms. With a keen eye, he is able to fluidly toggle between frontend and backend design without skipping a beat.
Expertise in Software Engineering, Programming, Security, Education Platforms.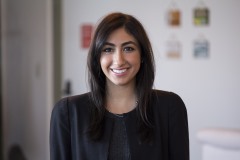 Lauren Yaldoo, M.A.
Co-founder and Executive Coordinator
Lauren Yaldoo has a background in early childhood education and development and is a licensed psychotherapist, experienced in the treatment of children and adolescents. She is a co-author of the Prepare U mental health curriculum. Beyond her contributions to curriculum design and implementation, Lauren also plays a key role in supporting schools and districts and in ensuring their satisfaction with the program.
Expertise in Early Childhood Education, Adolescent Mental Health, Curriculum Development, Customer Success.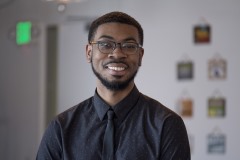 Brion Hayward
Video Team Director
Lead Video Producer Brion Hayward is experienced in all aspects of videography and video production. Brion recently graduated from Specs Howard School of Media Arts with a Digital Media Arts Certificate.
Expertise in Video Production, Filming, Editing, Curating.