Prepare U is a pioneer in mental health & SEL education. The nationally recognized Prepare U Curriculum is the 1st-ever evidence-supported experiential mental health course delivered by everyday leaders who are saving lives, and reducing the effects of trauma and stress, while igniting sparks of personal growth, family health, and community engagement.
Prepare U Pro: For Personal Use, Organizations and Prevention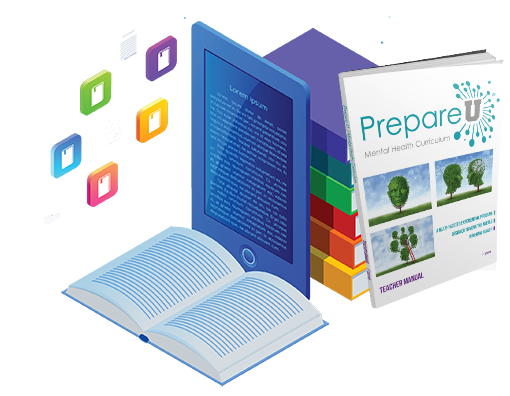 0+
Adolescents and Adults Educated In Mental Health
0+
Hours of Mental Health Education Delivered
0M+
People Reached Reducing Stigma
Internationally recognized and supported
Recent Prepare U News
Healthier Mind. Healthier Us.
Grow Emotional Intelligence
We believe that mental wellness is everyone's responsibility. With years of research, implementation in leading schools, and in-house software development that has received international recognition, we offer unique experiential learning programs and evidence-based tools that are easy to implement, quick to deploy, and give all stakeholders an opportunity to be part of the solution.
Contact Us
We've Spent Years Doing The Research
Researched. Validated. Endorsed.
Prepare U was initially studied with IRB approval in a school that experienced five suicides in a short period of time. Over the past several years the Prepare U Curriculum has furthered its research with Pre and Post Programmatic Assessments that deepened the research findings and positive outcomes. Utilized primarily as a tier-1 cohort, school-wide program, the Prepare U Curriculum has now expanded throughout the United States with strong endorsements from leaders in psychology, Community Mental Health and behavioral health hospitals. The Prepare U programs have been successfully utilized in a range of settings from standard health classes in nationally ranked schools to community groups and alternative settings.
read more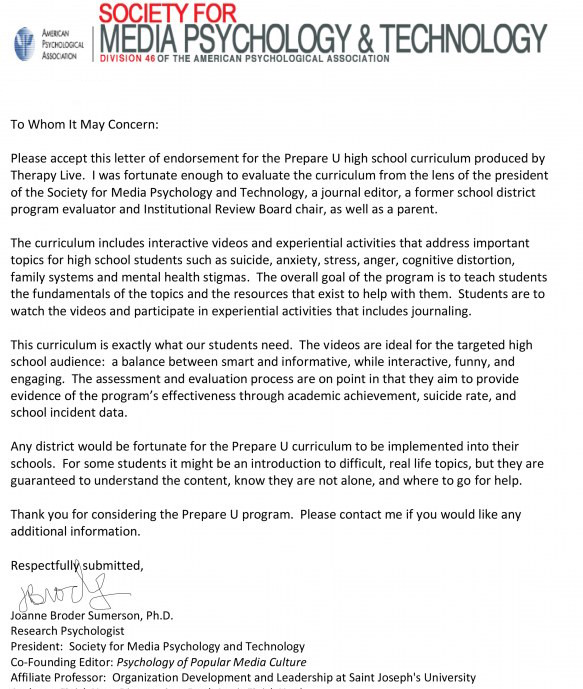 Moving The Needle In Mental Health Education
It Takes A Village