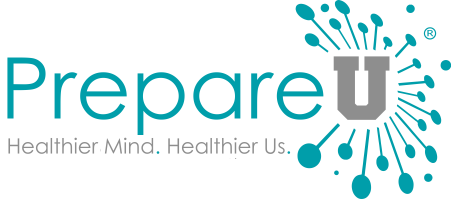 The most important class your students will ever take.
Prepare your students to navigate the pitfalls of life – the inevitable anxieties, stresses, disappointments, and traumas we all face. Prepare U does exactly what the name implies – it prepares students in grades 8-12 to be more resilient, caring, and supportive of their peers while reducing the side effects of stress such as anger, trauma, and anxiety.
Did you know? The U.S. Department of Health & Human Services found that 21% of male students in grades 9-12 and 41% of female students reported feeling sad or hopeless every day for two or more weeks. Sadly, 12% of male students and 22% of female students say they have seriously contemplated suicide.
Prepare U takes you through an intentionally designed arc that enables students, staff, and families to navigate through the root of many challenges while learning evidence-based tools in an authentic approach that builds true resilience.
Prepare U is the first-ever evidence-supported, multi-faceted, experiential mental health curriculum that addresses this serious issue. Implemented by leading high schools across North America, the 15-class program tackles tough topics from addiction and abuse to social media and bullying. It's experiential, meaning students participate in a series of classroom exercises and discussions about the issues they encounter every day. What is even more amazing about our program is its flexibility. Your staff can easily start implementing this curriculum with less than 2 hours of online training videos done at their convenience. Passionate teachers around the country are delivering life skills to their students everyday and are achieving amazing evidence-supported results. Prepare U prepares young people for life.
We are excited to offer the Prepare U Home Edition, an online tool designed to help build healthier relationships within families and spark meaningful conversations. Families can complete the program in the comfort and privacy of home. Learn about the game-changing Home Edition here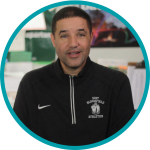 Patrick Watson, Principal | West Bloomfield, MI
There is no doubt moving forward that this curriculum and our partnership with Prepare U is going to benefit kids for the rest of their life. And it is the most important thing that I have done in my career in education.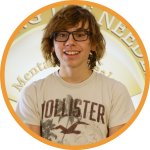 Ryan Andrick, 14, Student
I recently lost a family member so it was nice to learn how to comfort my family through that, and also myself.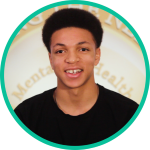 Andrew Hill, 14, Student
My teacher seems a lot more relatable now after going through this program because he was also in it, doing the same exercises that we were doing.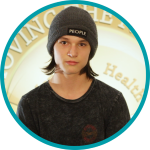 Cole Caspers, 14, Student
I know so many people that have thought about committing suicide. I have one friend who was thinking about it. I talked to him for hours and he didn't end up doing it and he is still my friend today. I feel like this program helped me to keep going with it and telling him.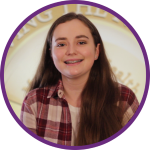 Chloe Bauyer, 14, Student
In my class I feel like after we went through this experience we became closer as a group because we learned so much about each other from doing the class discussions.