Press Release: Prepare U Mental Health Curriculum Joins California Healthy Kids Resource Center
By: Prepare U
Today, Prepare U Mental Health Curricula has made their evidence-supported experiential curricula available through the official California Healthy Kids Resource Center. This will expand access to their materials into far reaching communities. Read more to learn how to access demo materials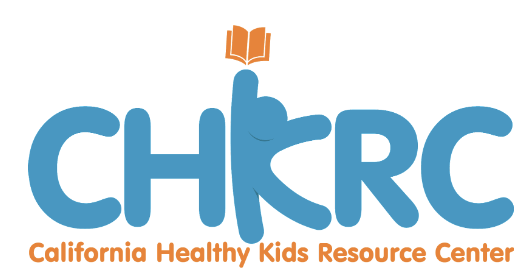 For Immediate Release

January 25, 2023
Prepare U Mental Health Curriculum Joins California's Healthy Kids Resource Center
The California Healthy Kids Resource Center (CHKRC), funded by the Department of Education, is proud to announce that Prepare U Mental Health Curriculum will join its library. By previewing diverse resources and curricula vetted by CHKRC personnel and field experts, educators from across the Golden State gain access to comprehensive health related research materials for their students' benefit. Following Senate Bill 224 Pupil Instruction: Mental Health Education passing this past year – which mandates that extra efforts to be made in regards to mental health education as a part of student core curriculum - preparing youth with skill sets towards strong physical and emotional wellbeing has taken priority in classrooms throughout California through educational products such as those available at The Library's lending service.
Prepare U, a leader in experiential mental health education and Social-Emotional Learning (SEL) programs sector, is revolutionizing curriculum for 13-19 year olds. With its evidence supported experiential model that has expanded to include digital, family components alongside its traditional approach since conception - Prepare U caught the attention of prominent leaders nationwide, including former United States Surgeon General Dr. David Satcher who visited New York as it became first state ever to mandate such student training. Making waves beyond America's borders too; with each program receiving official endorsement from leaders within the American Psychological Association and support from the Canadian Psychological Association alike - this pioneering initiative now offers support even at elementary school level with their new cognitions and mindfulness programs!
Today, Prepare U Mental Health Education and Prevention Support is proud to announce the addition of their evidence-based and supported curricula with the California Healthy Kids Resource Center. This will expand access to their materials into far reaching communities and help put decision makers in control when it comes to providing young people the tools they need for success later in life.
Ryan G Beale - Founder and 2-time family survivor of suicide, crisis interventionist and psychotherapist expressed his excitement about this collaboration: "There's nothing more meaningful than witnessing how our curriculum has positively impacted students over the past six years and throughout some of the most historically difficult times— all backed up by substantial evidence from continuous follow up studies."
The collaboration between Prepare U Mental Health Education & CHKRC heralds an exciting opportunity that could revolutionize schooling environments across California with participatory exercises that foster learning at its core while delivering sustainable benefits on climate and culture within schools everywhere.
To request Prepare U education materials to review, contact the California Healthy Kids Resource Center by visiting their website, https://californiahealthykids.net/home or calling 1-800-676-1443 or email nhana@sjcoe.net.
If you are outside of California contact Prepare U directly at 844-724-5483 ext 3.