"If I were to look at all of the negative impacts of Covid-19, Prepare U magically became the perfect prescription for what our youth need. More than ever."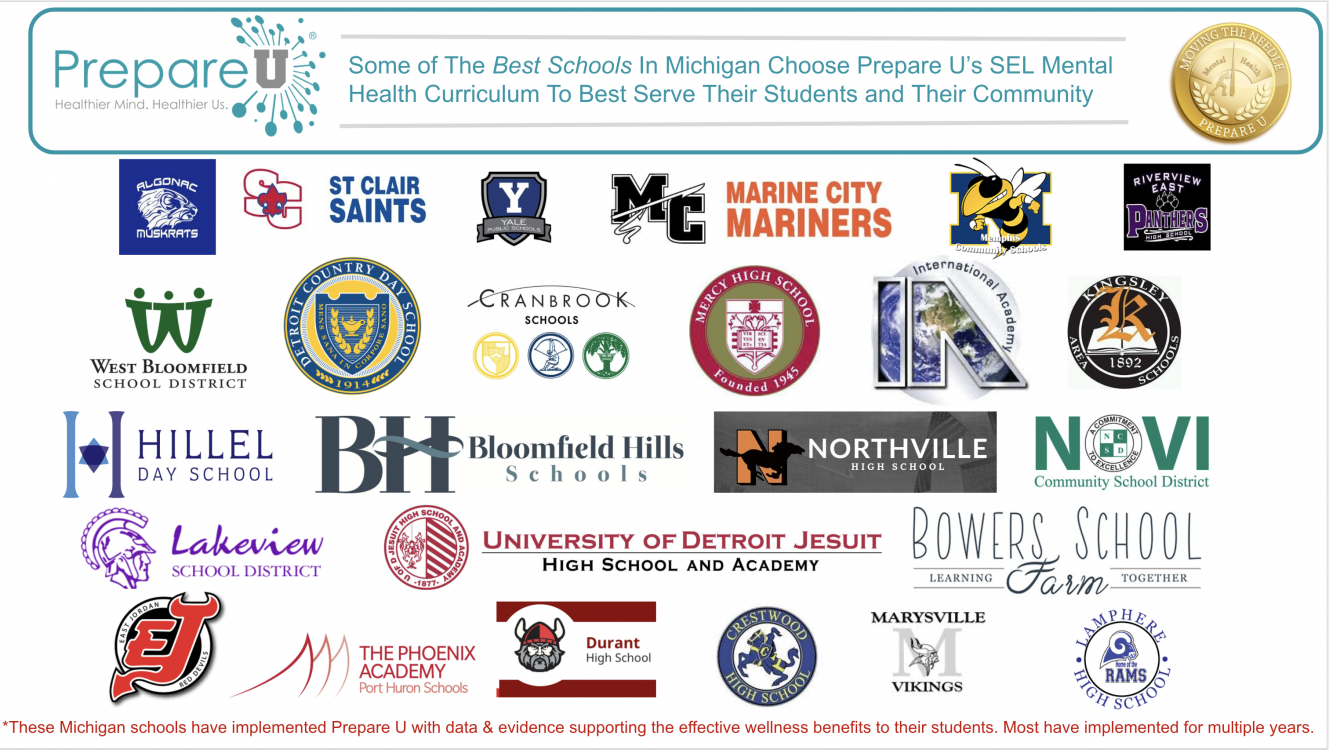 10 years ago on March 14th 2011, I left my home of nearly a decade in Chicago with a Uhaul truck headed back to Detroit, Michigan after losing my brother and another close family member to suicide. My world had been rocked and yet I knew that I had to go back to my ground zero, South East Michigan to help my family from the ripple effect that was only beginning.
At this time I was working on a private family social network that I created 5 years earlier and was heartbroken as I saw technology and cyber-bullying destroying the peace of the younger generation. I watched as kids, such as Amanda Todd, take to social media begging for help when all she received in return was cruelty, which furthered her sense of hopelessness and isolation. As a young teenager, shortly thereafter she took her life.
I absorbed so much trauma running into the fires of my ground zero. I lost sleep to nightmares as everyday I saw that this was only the beginning of a trend that was exploding. Mental health and the aspiration for greater wellness was not a fancy topic, it was my entire world. It touched every part of my family, my friends, my loved ones. When I left Chicago as a 31 year old, I wrote in my journal which later became a book that, "I don't know what the hell is going on in the world, but I am determined to figure it out and do something about it."
In doing talks for schools, or community mental health organizations, I always state that everything I do comes from a lot of pain. Nobody knows how deep and true that statement is besides me and God. I have walked through so many fires and to so many cliffs, to help make sure that our youth do not have to experience the suffering that I and many others have experienced.
Looking back at this past decade with a new lens, even though it took me to the edge, I was able to turn this pain and darkness into light, and that light is bright and shining.
Prepare U started as an on-the-ground research project with a school that had experienced 5 suicides and has now expanded to 15 states to date and growing. Countless lives have been saved and positively impacted by the work of Prepare U and the no bureaucracy, no B.S. team that shared in my vision to save lives and improve the quality of life for the next generation.
I am proud of my ground zero, Michigan for taking a lead in Mental Health Education. To date none of the schools that have implemented Prepare U have had another child die by suicide. I know this will not always hold true, but after so much hard work and sleepless nights, it is important to celebrate our wins.
It is amazing to me that we developed a program that for almost 5 years has been consistently proven to improve social engagement, emotional support, reduce anxiety and depression, reduce symptoms of trauma, reduce suicidal ideologies and increase people's sense of meaning and purpose in the world with many more positive benefits. If I were to look at all of the negative impacts of Covid-19, Prepare U magically became the perfect prescription for what our youth need. More than ever.
Thank you to these amazing schools in my ground zero that have made the journey so meaningful and rewarding for me. Let's be proud and let us celebrate our wins as we continue to be a light in the darkness for this next generation.