Prepare U In-Depth Video Overview
By: Prepare U
This video in this blog is a comprehensive in-depth video overview of the Prepare U Mental Health Curriculum. It includes the most recent research findings along with a class-by-class overview of the Prepare U Mental Health-Social Emotional Learning Curriculum for ages 13-19.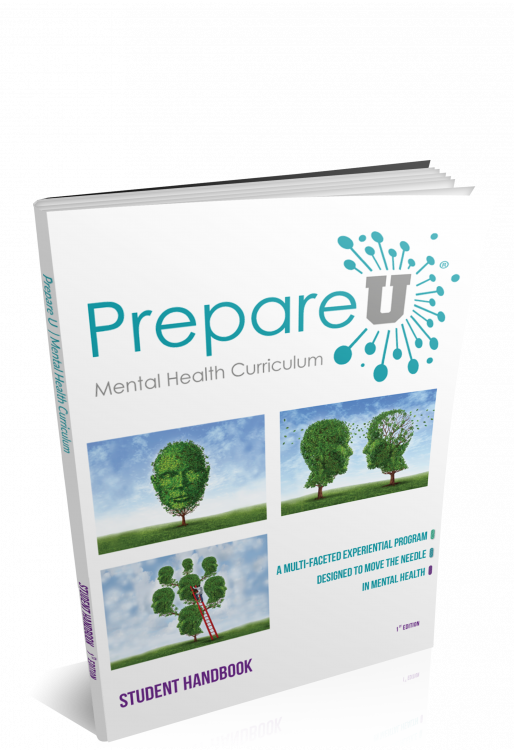 Below are recent letters of support of the Prepare U Curriculum from administrators, Community Mental Health Leaders, and local hospital and mental health providers. Additionally, behavioral health specialists in surrounding communities in which Prepare U is being utilized are happy to report an increase in adolescent self referrals prior to a crisis and a decrease in stigma related to mental health treatment once students have completed the Prepare U Curriculum. Their letters are also below.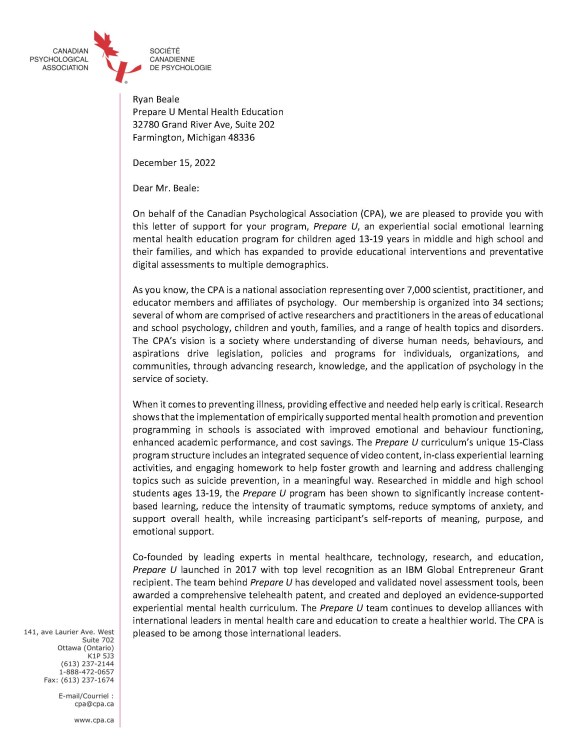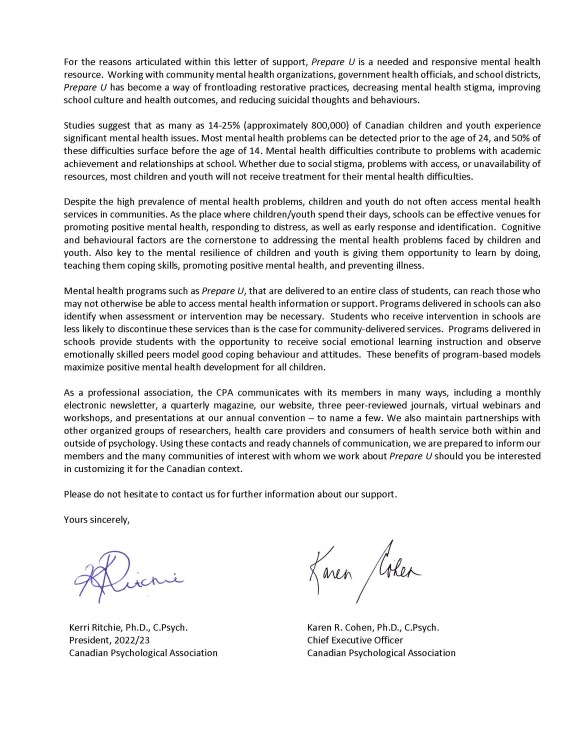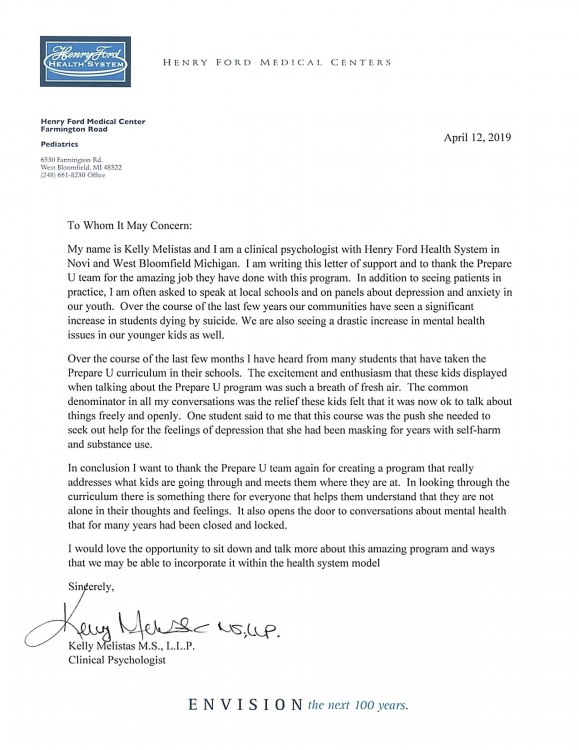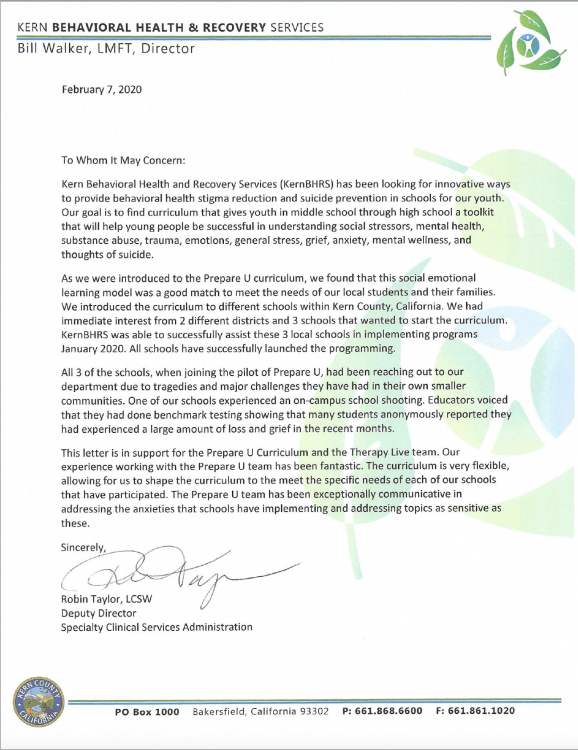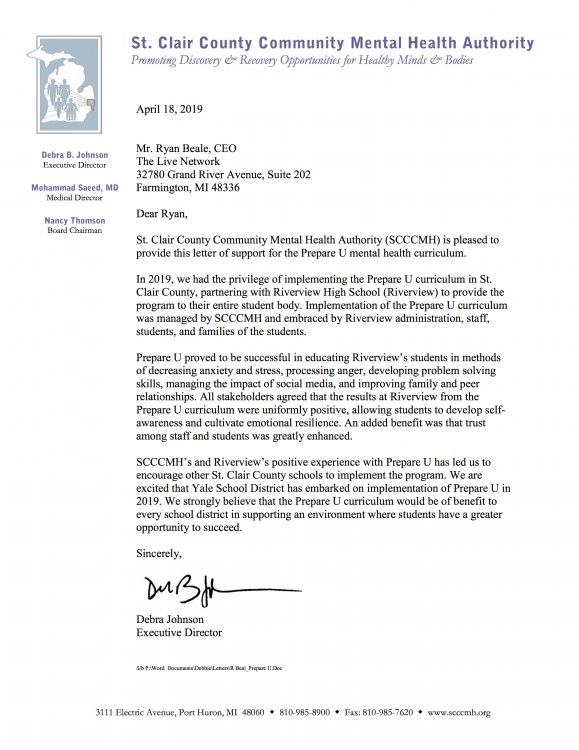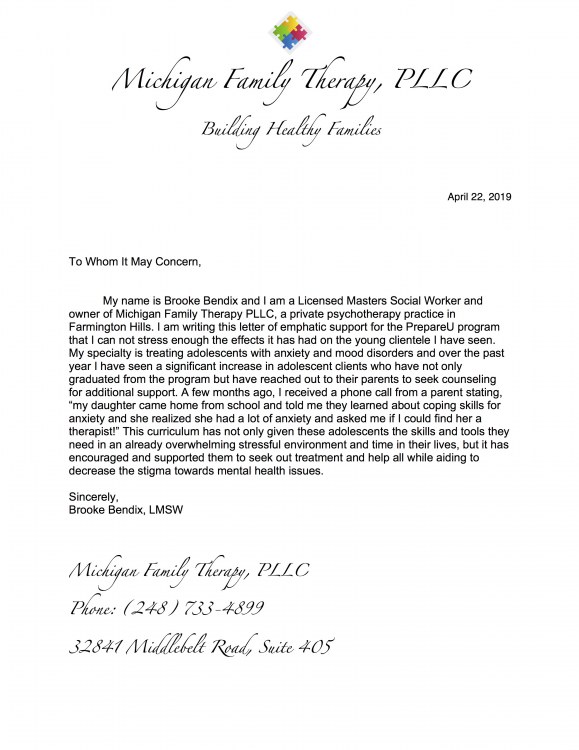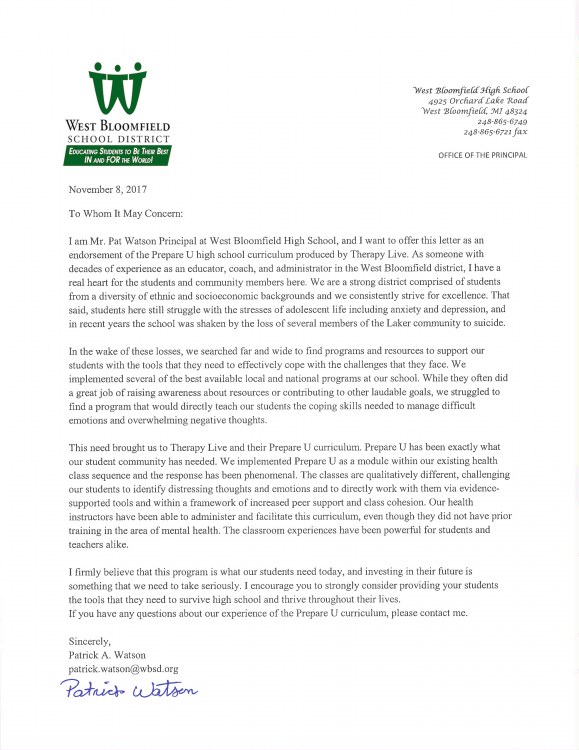 To watch student and teacher testimonials Click Here.
To download our white paper, SEL checklist, brochure, or other meeting materials Click Here.
Thank you very much for taking the time to learn more about Prepare U. We are very passionate in our mission to move the needle in mental health on a personal level and on a global scale. We are accomplishing this with your help through Prepare U. Please contact us and let's discuss how we can work together to do more.
The Prepare U Team