The Most Meaningful Thing You Can Do With Your Family During The Coronavirus Pandemic
If you are a proactive family that wants to gain greater consciousness and desires to invest in your family's future, Prepare U Home Edition is for you!
A guided journey that connects you on a deeper level with your family while learning easy-to-use, evidence-based tools designed to decrease anxiety and depression, combat anger and social media use, and boost relationship health.
The hardest part of connecting with family is figuring how to have a meaningful conversation that gets us to our goals without everyone throwing up defenses like they're fighting for the national championship.
Can you relate? If so, welcome to the program that is changing the game for families looking to learn, heal, grow, and thrive together.
Meet the Prepare U Home Edition! It's like vitamins for your whole family.
Boost relationship health with your whole family while engaging in evidence-supported activities that connect you with yourself and each other
Learn simple yet game-changing, evidence-based tools used by leading experts to help their own clients with anxiety, stress, depression, anger, and even suicidal ideation
Designed to create breakthroughs for challenging conversations and can be used with families living in the same home or separately
Best for: Families with kids (10 to early adulthood) who are looking for ways to learn, heal, grow, and thrive together
---
Prepare U Home Edition delivers the program that's transforming schools and communities throughout the U.S. straight to your living room (or kitchen, or wherever your family likes to gather).
Prepare U can help your family connect on a deeper level.
This mental-health-based curriculum, which is used in schools across the country, is backed by evidence – in other words, it works!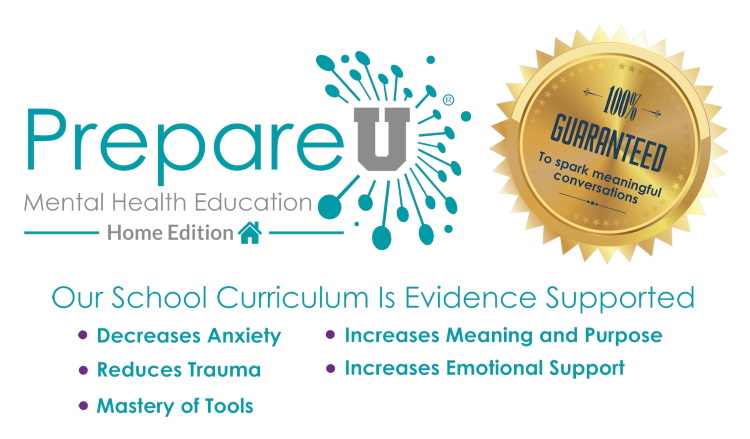 The curriculum has been endorsed by the American Psychological Association's president of media psychology and technology.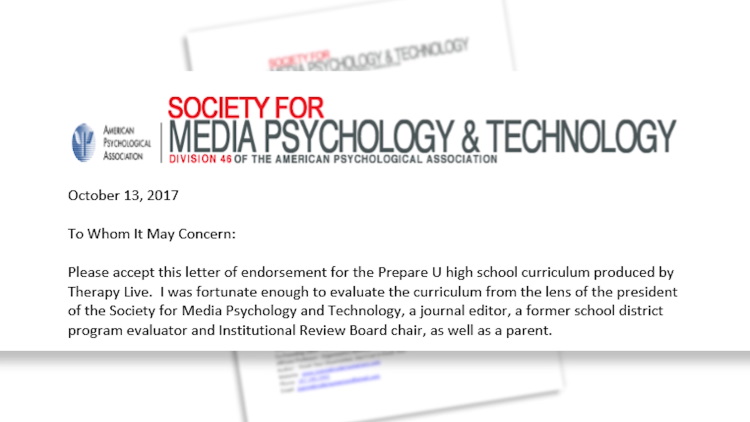 Prepare U has also been featured everywhere from Teen Vogue and the Huffington Post to the US Department of Education Newsletter.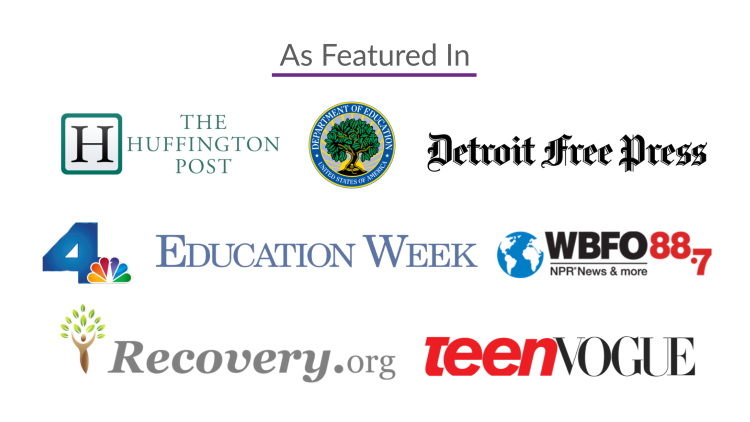 The Prepare U Home Edition guides you and your family on a simple, but thought-provoking journey: You watch engaging videos on topics that highlight humans' universal experiences and struggles, from dealing with anxiety, anger and stress to managing the effects of social media, and more.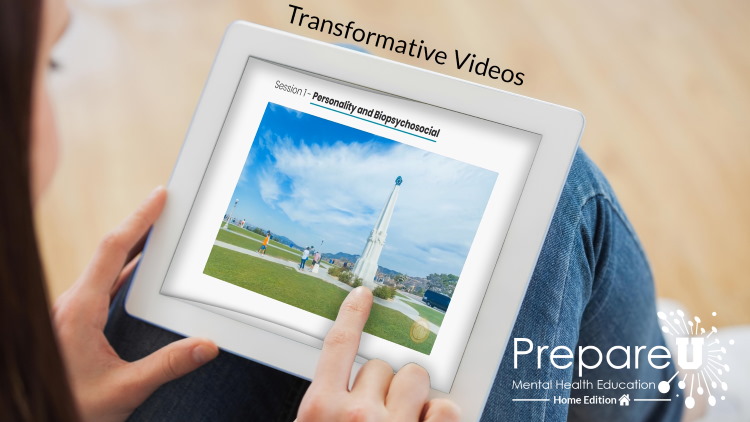 Every month your family will tackle one session centered around a particular subject.
Each session in Prepare U's 11-part series includes a video, a brief digital workbook, and downloadable activities that are designed to boost relationship health.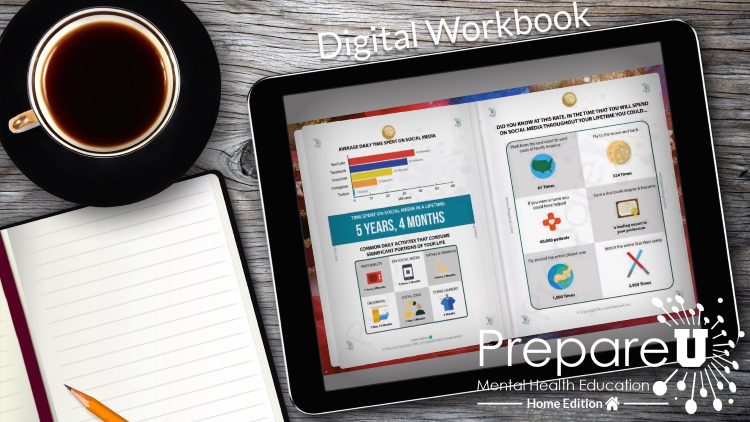 Breakthroughs are common in this game-changing program. Prepare U breaks down the barriers of tough conversations through an easily guided, step-by-step, dynamic process.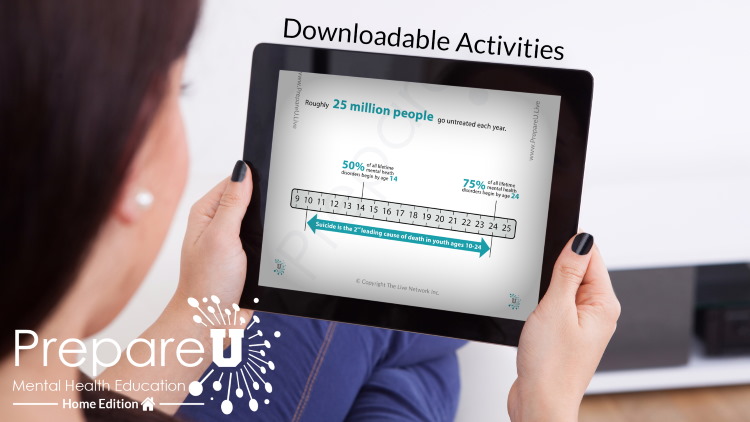 There's also the "family insight tracker," a tool that allows you and your family members to monitor each person's progress throughout the program.
Share insights with the whole family with the Prepare U personal insight tracker that helps your family members better understand themselves and each other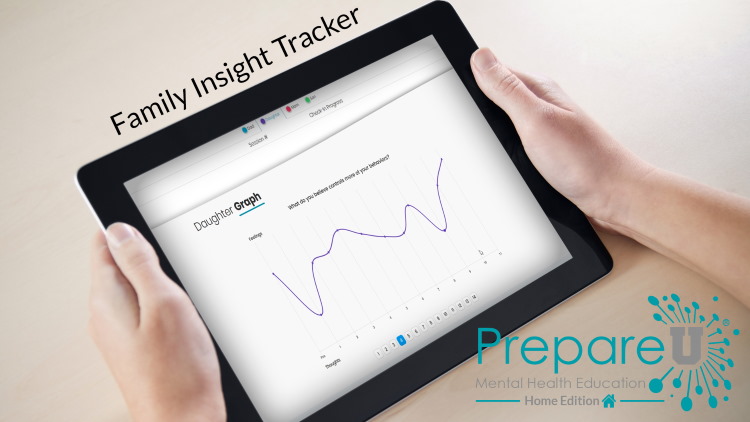 Not sure how to get the conversation rolling? For each session, Prepare U will provide you with a family icebreaker that sparks discussion.
If you're still wondering whether your family is ready to move the needle on mental health in your home, we'll give you one more reason to join us. When you and your family sign up, your subscription will support a student's mental health curriculum. By deciding to strengthen your family's connection, you can help someone else thrive.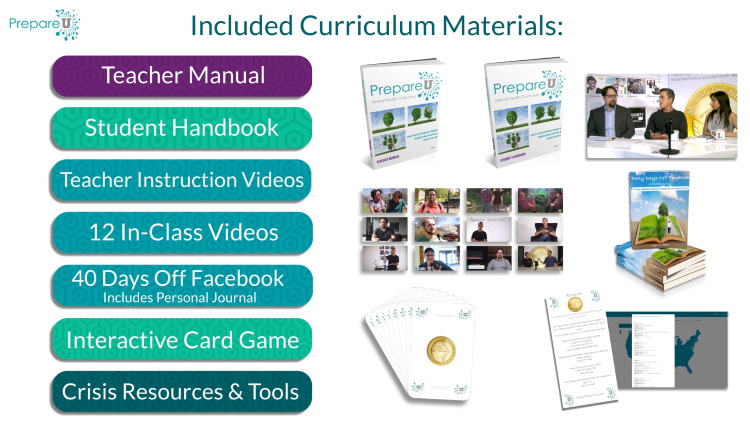 (Every annual subscription will support 1 student mental health curriculum materials.)
Our program is 100% guaranteed to spark meaningful conversations. Come join Prepare U, the movement that's improving mental health on a personal level and a global scale.
---
Learn Together. Heal Together. Grow Together.
Only $99.99 / Year
$179.88
---
Tools to decrease anxiety
Tools to process anger
Tools to combat negative thoughts
Tools to increase mindfulness
Tools to evaluate healthy relationships
Tools to enhance personal growth
123 self-care activities
Access to evolving video library with leading experts
Access to visual podcasts
Access to mental health 101 videos
Crisis resources and support
Support for one student/year
Works on all devices