Welcome to the Prepare U Stakeholder Presentation
This page was designed to help school districts and stakeholders get answers to all of the questions that they may have in order to begin implementing the Prepare U Mental Health Curriculum. Please share this page with decision makers in your school community. You will see a brochure with an Order Form to help expedite the process of bringing Prepare U to your district. In most cases, schools will receive all materials and can be ready to implement Prepare U in approximately 3 weeks from the date of receiving your order. Please scroll below to begin the presentation.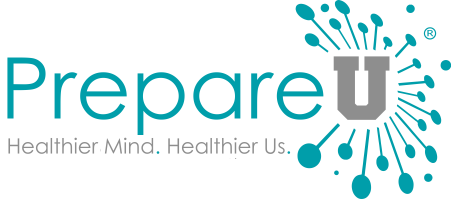 ---
Stakeholder Webinar Presentation
This detailed webinar hosted by Prepare U Founder, Ryan Beale, will walk you and relevant stakeholders through the most frequently asked questions and topics that have been brought up over the past 3 years of presenting Prepare U to stakeholders like yourself. Feel free to make notes or write down any questions you may have during the presentation to address them with your team. We have provided an FAQ section below that may assist in your process.
---
Prepare U Research Overview
In this brief video Chief Research Officer, Dr. Jaruzel, will discuss our methods of research as well as programmatic assessment and follow-up findings. Below you will find a detailed whitepaper of the research behind the Prepare U program that we will be updating periodically based on ongoing findings.
---
Prepare U In-Depth Video Overview
This in-depth video overview of the Prepare U curriculum explains the class-by-class experience that Prepare U provides to your students. This video is helpful at understanding the topics of each class period as well as some of the underlying processes that are occurring.
---
---
Frequently asked questions about our mental health curriculum for high schools