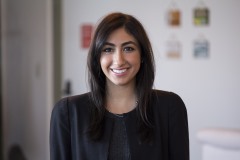 Lauren Yaldoo, M.A.
Co-founder and Executive Coordinator
Lauren Yaldoo has a background in early childhood education and development and is a licensed psychotherapist, experienced in the treatment of children and adolescents. She is a co-author of the Prepare U mental health curriculum. Beyond her contributions to curriculum design and implementation, Lauren also plays a key role in supporting schools and districts and in ensuring their satisfaction with the program.
Expertise in Early Childhood Education, Adolescent Mental Health, Curriculum Development, Customer Success.