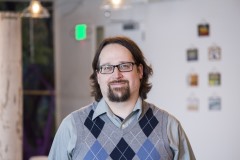 M. Ellis Jaruzel II, Psy.D.
Co-founder and Chief Research Officer
Dr. Ellis Jaruzel has an extensive background in research, education, and healthcare. He has three graduate degrees, including a Doctorate in Clinical Psychology, and over 15 years of experience working with adolescents and adults with mental health concerns. He has taught graduate courses in research and clinical psychology and serves as an ad hoc reviewer for peer-reviewed journals. He has been the Site Manager or Principal Investigator for educational and health studies in a diverse range of settings, including public high schools. Dr. Jaruzel is a co-author of the Prepare U mental health curriculum and a licensed psychologist.
Expertise in Mixed-methods Research, Education, Assessment, Treatment, Data Science.