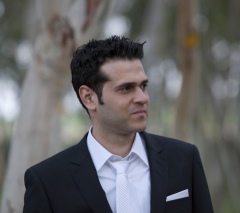 Daniel Saiegh, B.Sc.
Co-founder and Lead Software Designer
Co-founder Daniel Saiegh is an experienced programmer with 15 years of experience in software engineering and design. He graduated from University of Tel-Aviv Engineering School (now Shenkar College of Engineering) with an undergraduate degree in Computer Software Engineering. He is fluent in over a half-dozen programming languages and is familiar with servers from Apache to Weblogic and most in between. Daniel has extensive experience with building and supporting e-learning platforms. With a keen eye, he is able to fluidly toggle between frontend and backend design without skipping a beat.
Expertise in Software Engineering, Programming, Security, Education Platforms.